On Sunday, a second missile struck a prominent theatre in the main square at Chernigiv.
Seven people were killed and 144 injured. Chernigiv has many Lifesong volunteers, staff and children. We are deeply saddened by the loss of life and destruction caused.
If you'd like to learn more, consider starting with this article: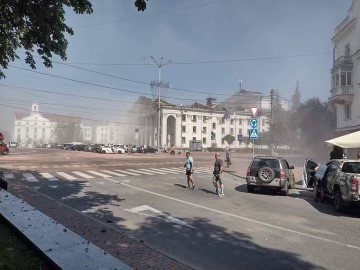 Denis Poshelok, the Director of Lifesong Ukraine, writes—
"The war is not over, but God keeps all of us and our kids safe. Our staff, volunteers, and kids are all safe. That is His mercy!"
Our team continues to draw attention to the numerous ministry opportunities available. More needs need to be met and lives changed by the love of Jesus.
If you wished there were a better way to help others,
Know that your prayers and gifts to support a trauma care center and Safe Homes are…