We serve the entire region of Ethiopia.
Only 3% of children who are high-school age attend high school, and less than 20% make it all the way to the 12th and 13th gradesA UNICEF report from 2022 states that.
That's why, after years of planning, our team in Ethiopia has set out to build a high school that will reach 600 students each year with holistic, Gospel-centered education.
Yosef, one of the many children that will benefit from high school education. It will allow him to be eligible for the university, so that he can become an attorney.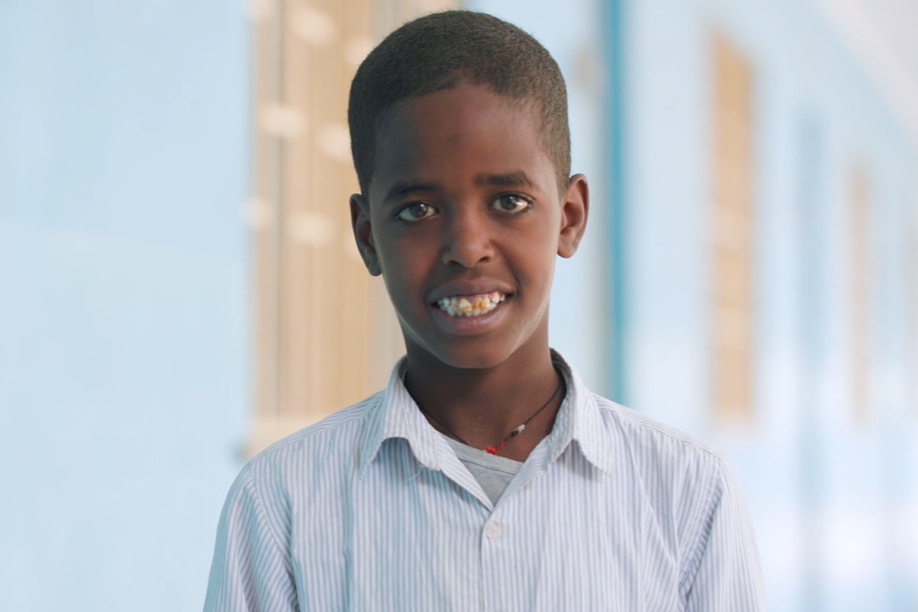 Yosef shares—
"When I grow up, I want to be a lawyer. I want justice for the voiceless, and to fight corruption. I see Jesus' love for us, even though we are sinful."
Yosef's parents separated when he was young. His mother fell ill and died. Orphaned children and vulnerable youth like Yosef can successfully make the transition from middle to high school with your help and support..
Lifesong schools are different from other schools—
Students receive two nutritious meals, a Christian teacher supports them, and class sizes are small.