Putting aside public perceptions of what physicians earn, nearly 4 in 10 of them (and almost 2 in 3 male doctors) are also working a side gig. What kinds of side hustles are popular with physicians inside and outside the medical profession? How much time outside of their primary jobs do these side gigs demand?
The following infographic answers those and other questions about how many physicians have second sources of income and why. If you're interested in delving deeper into the data, check out the Medscape Side Gigs: Physicians Seek Extra Income, More Satisfaction slideshow and other Medscape slideshows.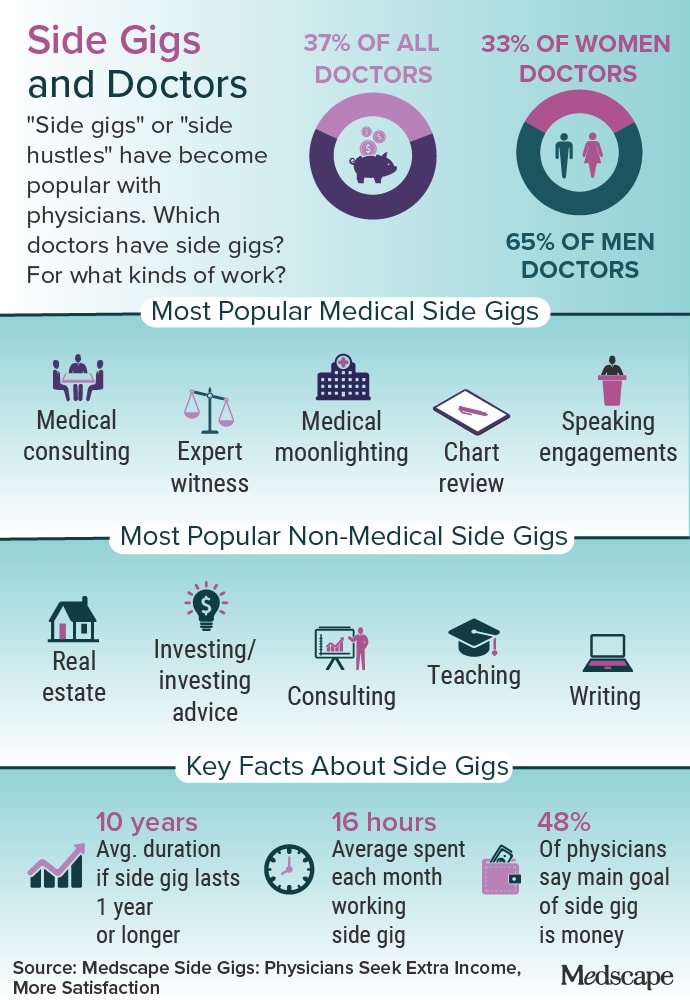 Follow Medscape on Facebook, Twitter, Instagram, and YouTube
Medscape © 2022 WebMD, LLC
Any views expressed above are the author's own and do not necessarily reflect the views of WebMD or Medscape.
Cite this: Infographic: Are Your Doctor Colleagues Working Second Jobs on the Side? – Medscape – Jul 08, 2022.