Hi! We're the Dietz family.
Our family of seven: Travis, Shonda (me), plus our five teenagers just returned from another amazing trip to work with Lifesong for Orphans' schools in Ziway and Adami Tulu, Ethiopia.
We're often asked how we first got involved with Lifesong, so here's an as-short-as-possible Answer that question.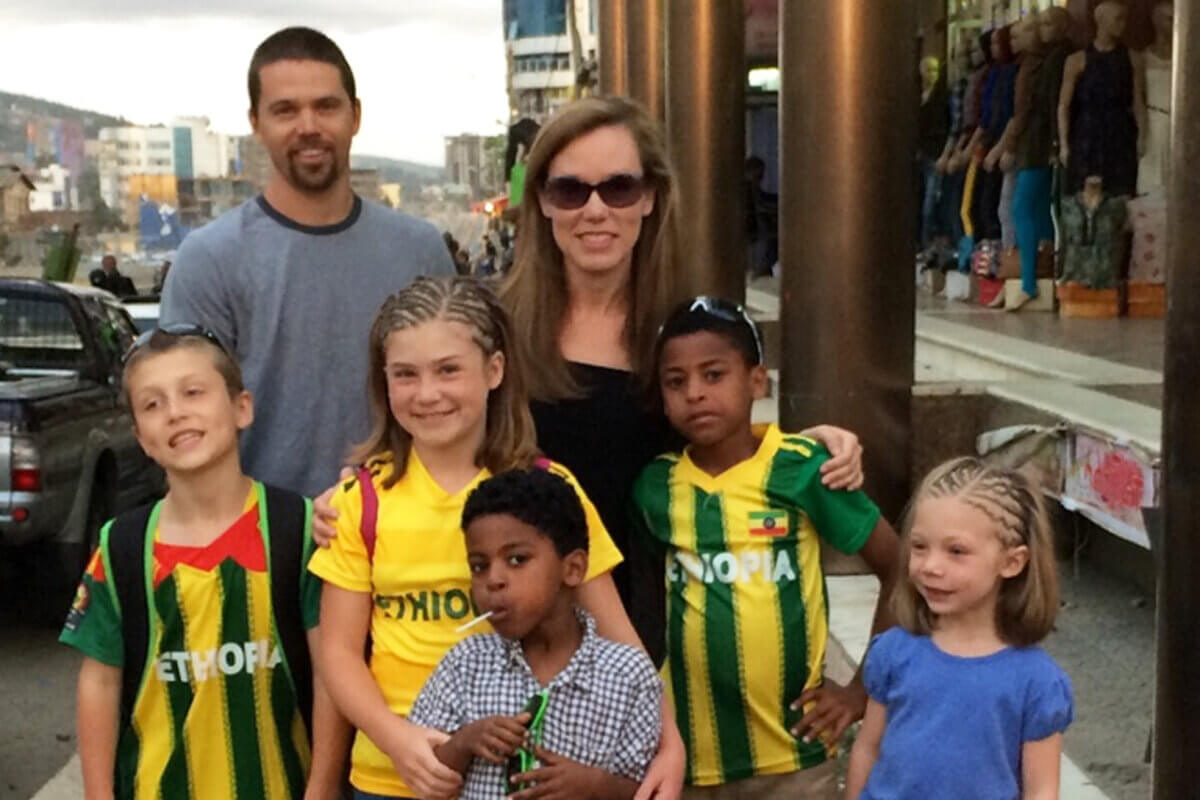 Our first trip to Ethiopia
Travis and I went to Ethiopia to adopt our youngest child in 2010.
We felt God's call to help orphans in this beautiful nation. But how do we do that? We didn't know exactly.
We began to research many organizations and were referred by other adoptive parents to Lifesong.
Our priorities for Ethiopia
I was looking for an organization that invests to preserve my family's legacy..
During our trips to Ethiopia, it was gut wrenching seeing how many children were relinquished to orphanages simply because their parent didn't have the ability to feed them. This was (and remains) injustice of the highest magnitude, and seemed like an "easy" place where we could step in.
Travis was very interested in working with an organization that has a solid business.